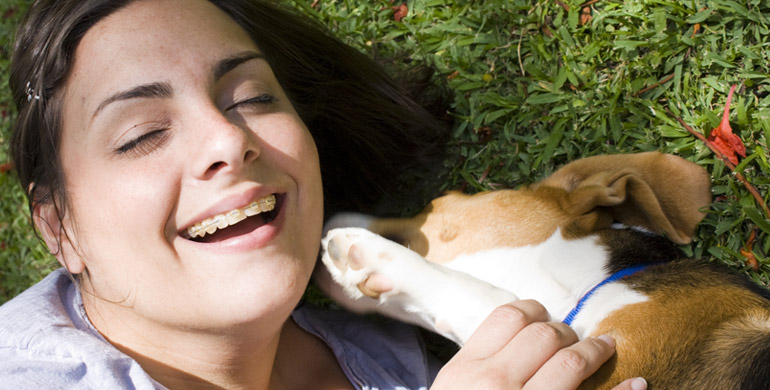 Before buying
The family has met and the decision is made? It shall enter into a dog?
But before you go off immediately browsing in the next shelter or Internet ads, there's much to clarify. What kind of dog it should be? Large or small? Long hair or short hair? What should be done with the dog? Family dog? Farm dog? Riding companion dog? In addition, precautions must be taken. Furthermore, even clarify some other things before, before the four-legged friend may collect. What you should think in any case, and what to do before the advent of the four-legged friend can be read here.
What should I consider before buying a dog?
First I have to be aware that a dog takes a long time to me. If me this time to and I'm ready to sacrifice this for my four-legged friend?
Another issue is the cost of feed, vaccinations, insurance and vet visits. Are all family members with the purchase agreement? perhaps existence allergies to dog hair? Where I let my dog, if I want to go? There can help me someone when I'm sick?
When all issues have been resolved should I be thinking about the race. How much space is available? With a larger dog has a larger apartment or better a house with a larger garden should be present.
Then the temperament of the dog is crucial. It also take into account the own age!
When I decided (with my family), the question remains: from where shall come the dog? Animal shelter? Animal welfare? Breeder? From personal? To consider this is definitely the often wait the dogs from the shelter for some time in a beautiful home. If a breeder has often the chance to pick from the litter a matching character from the puppies. Often can but at the shelter also advise in this terms of a the nurse! If possible, do not support private "backyard multiplier". Often these puppies are vaccinated for poor mating and often only on paper.
After all the long consideration then comes the big day - the new protege to move home.
For working people should be clear: If the dog feeding should be at least one family member (adult!) Who vacation.At least 1 week, more preferably 2-3 weeks! Not least because the dog must be getting used to the new environment. In addition, many dogs, especially puppies can not remain alone.Should a longer vacation is not possible, a dog sitter must be sought definitely BEFORE purchase of the dog.The first trial visit are mandatory in order to see how dog and dog sitter get along.
The changeover to other feed may cause problems. Here you should inquire what was fed before and this will be continued at the beginning of the best.If you then want to feed something else should be done slowly the change!
If the first night survived the biggest hurdle.Since dogs are generally curious, they are first employed to explore be their new home.Puppies can use all things to play with, so be sure to get everything in security, such as shoes, socks, cable, plants, etc.!
Sure it will not be avoided, that is chewed or something comes in two.It is then important not punish! For details on puppy training can be read here: