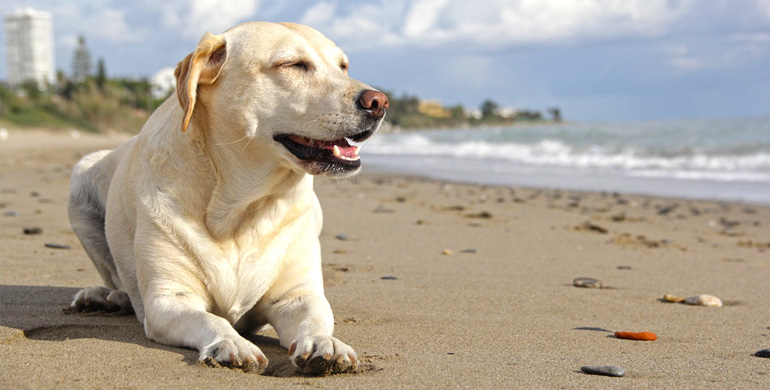 What you should consider when traveling with dog
The beloved four-legged friend will naturally always and everywhere to be there best. So even on vacation . But what has to be considered, if the dog is to travel with ?
First it should be clarified where the journey should go. Within Germany? To the sea? To the mountains? Abroad? If you drive by car or even fly? Comes a train trip in question ? Where will you live in the resort ? Hotel? Ferienhof ? House ?
Travel to Denmark
If you like to go for example to Denmark you must know that Denmark has a very strict Dogs Act. Even dogs of tourists are affected ! Do you have a dog, for example, the races Staffordshire, bull terrier, Dogo Canario, Rottweiler, or equivalent belongs is STRONGLY advised not to visit the country.
These dogs are banned there and be put in 90% of cases locally ! In Denmark there are also the rules that can decide even pet inexperienced policemen if a dog belonging to the banned breeds or not ! It may also happen that a boxer as is classified " dangerous " and prohibited and will be confiscated immediately ! Whether local or just visiting !
Information about existing laws
Although there are ways the race of your dog to prove yet the whole is connected to a lot of stress for humans and dogs, and lots of bureaucracy war. So you should very carefully consider where the journey should go . Before traveling information on existing laws in the destination country and destination should be sought. So can prevail in some regions general Maulkorb- and leash.
more Content comming up soon :-)